Skaled
I was able to work collaboratively with Skaled in mordernising their online presence, by creating a fresh, visual presentation of their company values and mission in how they are helping startups grow.
2016
Visual Design, Responsive Web Design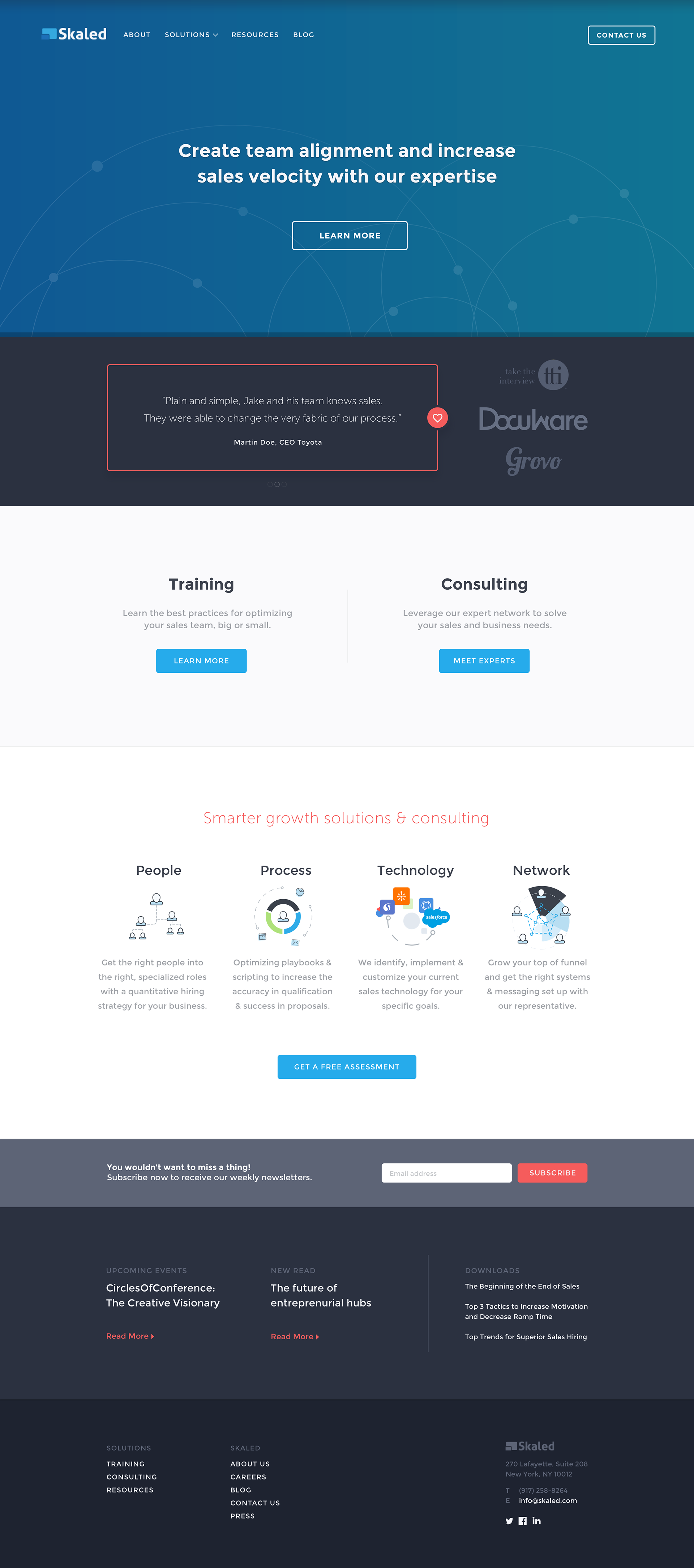 Skaled helps startups, brands, organizations and individuals develop their sales processes and systems. The idea is to help setup these processes in order to scale your business.